Give to an Existing Fund
Endowments are essential to an organization's financial viability. An endowment is a permanent fund invested for the benefit of a particular purpose. Funds are granted only from the investment earned by the fund, never its capital. Therefore, an endowment donation gives perpetually, providing Forever Value to its beneficiary.
Learn More
Start a New Fund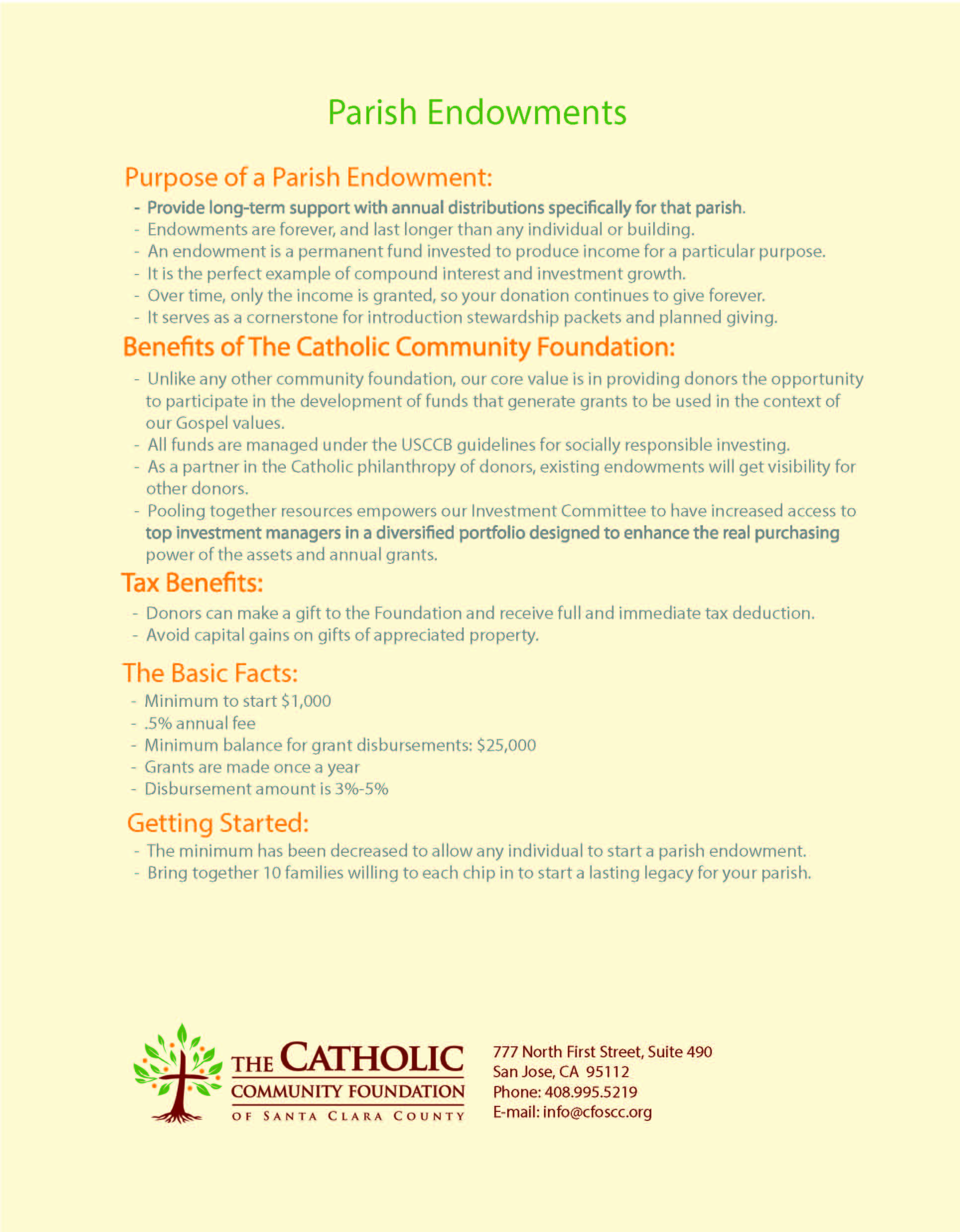 Parish Endowment
A parish endowment only requires $1000 to begin. One can be set up for specific or general purposes, with a parish as beneficiary.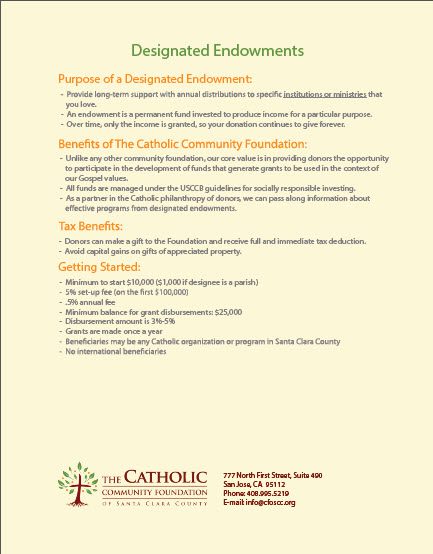 Designated Endowment
A designated endowment may be established by a donation of $10,000 or more. Designated endowment can either be a named family endowment for multiple beneficiaries. Or you can start an endowment for any single ministry.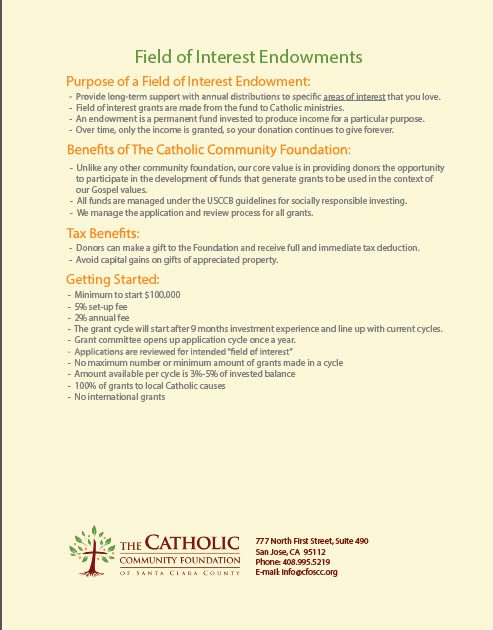 Field of Interest Endowment
A field of interest endowment grants broadly across a specific area of interest or cause. It requires an initial donation of $100,000.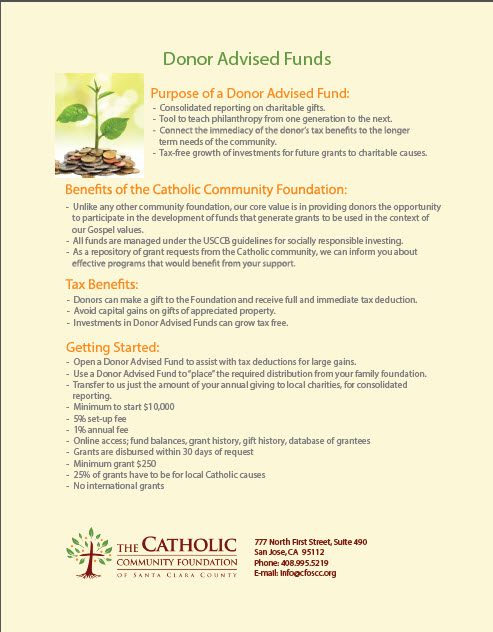 Donor Advised Funds
Like designated endowments and field of interest endowments PDF links. Will need text and a PDF to serve as destination of the "Download Now" button.
Donor Advised Funds
A Donor Advised Fund is a philanthropic tax planning tool. It allows a donor to make a one-time charitable donation, receive full and immediate tax benefits for the calendar year, and grant from that fund to limitless nonprofit organizations without timing or minimum pay out restrictions. In the case of appreciated assets, a Donor Advised Fund can assist you in turning capital gains into charitable gains!
Learn More
Make an Unrestricted Donation
Unrestricted donations are used to support the general operations of the Foundation. At board discretion, they may also be added to individual endowment funds.