Through grantmaking, we are able to strengthen our community and allow focus to shift from financial insecurities and remain on Catholic ministry.
The Catholic Community Foundation focuses on strengthening the community through fund development and grantmaking in support of Catholic ministry. Our grants are made possible through the generous philanthropy of the donors who contributed to the funds of the Rooted in Faith capital campaign of the Diocese of San Jose and donors who have created and contributed to other Field of Interest and Designated Funds.
2018 Spring Grant Application Cycle will be open from Feb 1 at 9am to March 16 at 5pm
Click below to access our application portal. For more details about eligibility, grant category descriptions, and requirements, scroll down.
---
Grant Process and Guidelines
Grants by Application
Spring Grant Funds
As appropriate, applications can be submitted by a parish, diocesan department or Catholic organization for grants from the following funds. An annual report is required if funds are granted. Applications are restricted to the following funds (scroll down for descriptions and restrictions:
Apolonia Andre Fund for Liturgical Music
Parish Outreach
Parish Stewardship
Pastoral Ministry Training & Formation
Parish Acquisition and Construction Fund
The Bishop may apply for a grant from this fund. An application stating the purpose of the funds and an annual report on usage of the funds are required.
Guidelines
2017 Grant Application Deadline: Friday, March 16, 2018
Application Guidelines
No late applications will be accepted
We only grant to Catholic organizations; no grants to individuals
We do not grant funds for staff salaries; however short-term (<12 months) contract based projects are considered
All requests must be submitted through our online application
Parishes may only submit

one application per fund/category (max of 4 applications per parish)

Diocesan offices may only submit

one application per department

The Foundation may request an interview of the appropriate parties associated with the project during the review process
The Grants Committee of the Board of Directors of the Foundation will review all applications and make final decisions on grants
Grant Guidelines
Applicants will be notified of the results of the process by June 1, 2018
Successful applicants will be required to sign an Agreement before the Foundation disburses any funds
Funds will be disbursed within 30 days after receipt of the signed Agreement
All grant recipients must submit a Mid-Year Report about the project in December and a Final Report in April of the following year. Grantees must submit a Final Report in order for any grant application for the following cycle to be considered
Any unused funds must be returned to the Foundation
An announcement of the grant must be placed in the weekly bulletin, newsletter, website, etc.
Grantees should notify the Foundation and give us the opportunity to be included in any promotional materials or press releases related to the program funded wholly or in part by the Foundation
Two-Year Grant Program
During the 2018 Spring Grant Cycle the Foundation is considering a two-year grant program, only in the category of Parish Outreach.  The two-year grant will guarantee the selected recipient(s) the same dollar amount during the 2018 and 2019 Spring Grant Cycles.
After submitting the regular application, select Parish Outreach applicants chosen by the Grants Committee will have the opportunity to complete a supplemental Two-Year Grant application. The additional portion will ask for information such as program sustainability, long-term impact, and need in the community.
Funds may only be used for the specific purpose outlined in the submitted application. Recipients of the Two-Year Grant Award will be required to report in December 2018 and 2019, and April of 2019 and 2020.  These reports will outline the progress, activities, and usage of the grant funds.
The Foundation reserves the right to revoke the second year of funding if the above requirements are not met, the program/organization ceases to exist, or at the Grants Committee's discretion.
Please Note: The Grants Committee and Board of Directors may decide not to award any Two-Year Grants.
If you have any questions, please contact Marie Galetto: 408.995.5219 x.21, galetto@cfoscc.org
Grant Reports - Mid-Year and Final
If you are awarded a grant from the Foundation in the Spring Grant Cycle, you are required to report on how you used the funds and provide detailed information about your program. We would love to visit all the programs to which we grant, but since that is not possible, we rely on your reports to gauge the impact and success of your projects. The quality and timeliness of the Mid-Year and Final Reports will impact grant decisions for the following grant cycle.
Final Report
The Final Report for the 2017-2018 Spring Grant Cycle is due on April 13, 2018. The Final Report is mandatory. FAILURE TO SUBMIT THE FINAL REPORT automatically disqualifies the applicant from applying in the category of the missing report in the 2018-2019 Spring Grant Cycle. For example, if a parish fails to submit a Final Report for the Outreach grant received in the 2017-2018 cycle, applications in the Outreach category for the 2018-2019 cycle will be automatically disqualified, but applications in the other 3 categories will still be considered.
Mid-Year Report
The Mid-Year Report for the 2018-2019 Spring Grant Cycle is due on November 30, 2018. This is a very brief report (one descriptive question) which allows us to check in with our grantees and see how the planning process for their programs is going. If you are planning significant changes to the original purpose of the grant, now is the time to ask the Foundation for permission to change the purpose of the grant. If all funds have already been spent at the time of the Mid-Year Report, skip the Mid-Year and only submit the Final Report.
If you have any questions, please contact Marie Galetto: 408.995.5219, galetto@cfoscc.org
---
Apply for a Grant
Parishes, DSJ departments, and Catholic organizations in Santa Clara County may apply to receive grants during our Spring Grant Cycle. Grants are restricted to the following funds and for the following purposes.
The online application opens February 1 at 9am PST and closes March 16 at 5pm PST.
No late applications will be accepted for any reason.
PLEASE NOTE: The dollar amount listed under each category is the total amount available for ALL grants in a given year. Applications requesting the entire amount for one project or more than the total available will not be considered.
Apolonia Andre Fund for Liturgical Music
Who Can Apply: Parishes Only
Category Description: Music brings so much joy and vibrancy to our Eucharistic celebrations. Grants from this fund support the development of parish liturgical music programs, aimed at enriching parish worship life and strengthening our communities around the Eucharistic celebration.
Amount available for 2018 Grant Cycle: $4,700
Examples of Past Grants: Workshops for choirs/musicians/children, updating music books & equipment, training cantors/choir/children's choir.
Parish Outreach
Who Can Apply: Parishes Only
Category Description: Jesus tells us to help our brothers and sisters in need as if they were Christ in disguise. Grants from this fund support programs which serve underserved communities and perform corporal works of mercy – feeding the hungry, clothing the naked, sheltering the homeless, etc.
Amount available for 2018 Grant Cycle: $73,400
Examples of Past Grants: Food and medical outreach for the homeless, rental/utility assistance, educational programs for at-risk youth.
Parish Stewardship
Who Can Apply: All Parishes and DSJ Stewardship Department
Category Description: Misconceptions about the word "stewardship" abound. Stewardship is more than a monetary donation every Sunday – it is about engaging parishioners in Christian life and building a community where everyone is welcome and parishioners actively and excitedly participate in parish life. This fund supports programs which view stewardship as a way of life that brings us closer to God as individuals and as a community.
Amount available for 2018 Grant Cycle: $60,300
Examples of Past Grants: Prayer books and other resources to enhance parishioners' prayer life; website, sound system, and other upgrades which will improve the worship experience and parish life; assistance for existing parish or deanery-wide stewardship programs.
Pastoral Ministry Training and Formation
Who Can Apply: All Parishes, DSJ Department of Evangelization, and Catholic Organizations in Santa Clara County
Category Description: : Faith Formation is key to the spiritual growth of our youth and young adults, but learning about our Catholic faith doesn't end after high school. This fund supports ministry training and faith formation programs that help people of all ages grow in their faith.
Amount available for 2018 Grant Cycle: $73,500
Examples of Past Grants: Retreats for youth/adults; youth/young adult/adult faith formation; leadership training programs; speaker series.
Grant Workshop Schedule
Grant Applicant Workshops 2018
Workshop #1
Thursday, February 15 @ 11am
St. Christopher Parish Office (street parking only)
Workshop #2
Tuesday, February 20 @ 11am
via webinar
Sign up here: cfoscc.org/grant-workshop-webinar-sign-up/
Workshop #3
Wednesday, February 21 # 6pm
Church of the Resurrection, Alcoves (Farina Center)
Each parish/organization has one login. If you don't know or have forgotten your login and password, please contact the Grants Manager at
galetto@cfoscc.org
---
Grantee Resources
Download the Grantee Marketing Resource PDF – click here!
All grantees are required to announce the grant they received to their community. Please feel free to use and adapt the text and images below for your announcements!
[Parish/Organization Name]'s [Program Name] was awarded a grant from the Catholic Community Foundation of Santa Clara County! This grant [include grant amount if desired] will help us achieve our goal of [program goal]. Thank you to [applicant name] for submitting a successful grant application! For more information about the Catholic Community Foundation, visit cfoscc.org.
---
Grants Results 2017
In 2017, the Foundation granted a total of $263,900 through its Spring Application cycle, including a $42,000 matching grant from the Steven Hallgrimson Foundation, the Olander Family Foundation, John M. Sobrato and an anonymous donor. The following funds were granted in each category:
Fund
Eligibility

Total Granted in 2017
(includes Matching Grants)

Apolonia Andre Fund for
Liturgical Music
Parishes only
$7,300

Parish Outreach

Parishes only
$106,000

Parish Stewardship

Parishes and Diocesan Stewardship
$60,300

Pastoral Ministry Training

Catholic organizations in
the area
$90,350
Grant Result Reports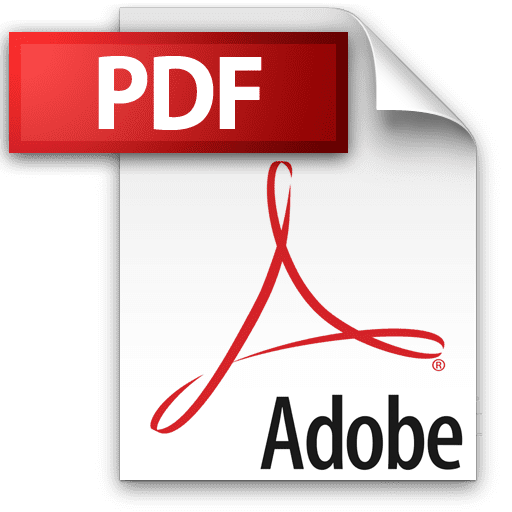 2017 Grant Recipients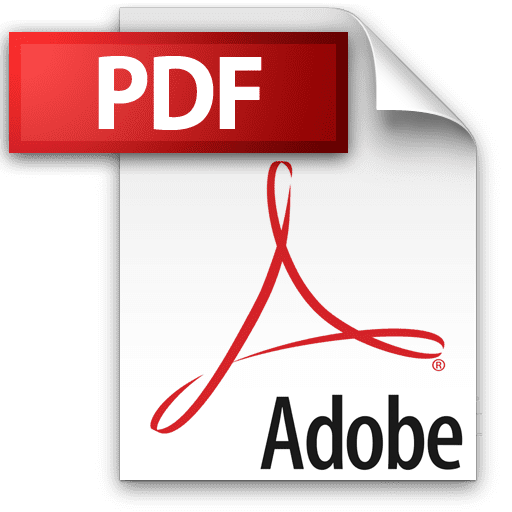 2016 Grant Recipients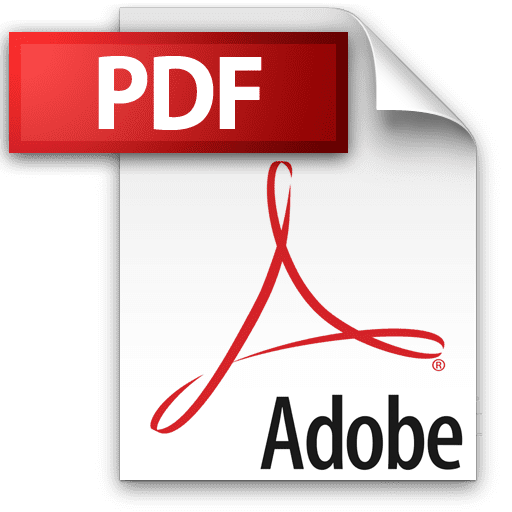 2015 Grant Recipients