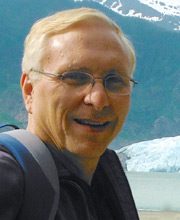 Philip J. Anthony
Executive-In-Residence at Storm Ventures; Board Member at Kaiam Corp. and Sarda Technologies, Inc.
Prior to becoming an Executive in Residence at Storm in 2002, Phil Anthony was the President and General Manager of the Amplification Products Group of JDS Uniphase, responsible for its optical amplifier, passive optical component, and integrated module businesses. He joined JDS Uniphase in 2000 when it acquired E-TEK Dynamics, where he was the VP of Engineering for two years.
Prior to E-TEK, Dr. Anthony was the Director of the Passive Devices and Integrated Modules Organization of Lucent Technologies. During 20 years at AT&T Bell Laboratories and Lucent, Phil helped develop the technological foundations for a number of photonic businesses, including lasers, DWDM components, optical interconnects, photonic switching, integrated optics, and optoelectronic packaging.
Phil served as the President of the IEEE Photonics Society (formerly LEOS) in 2001 and in various capacities on its Board of Governors since 1994. He is a Fellow of the IEEE, was awarded a Ph.D. in Physics from the University of Illinois, and graduated with a B.S. in Physics from the University of Dayton.
He is an active parishioner at St. Elizabeth in Milpitas, where he recently chaired their successful capital campaign.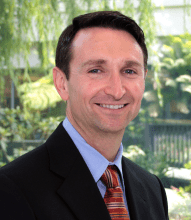 Stephen M. Baroni
Partner, Accounting and CFO Advisory Services, Frank, Rimerman + Co. LLP
Steve is a partner with Frank, Rimerman + Co. LLP, a Regional CPA firm with 375 employees and 4 offices in the Bay Area and Napa Valley. Steve is in charge of the Firm's Accounting and CFO Advisory (ACFO) Practice, which provides part time accounting, controller and CFO services for startup companies and privately-held businesses. In addition, Steve is the head of the Services to Businesses division. He has over 27 years of experience providing accounting, auditing, and cfo advisory services to early and mid-stage technology companies.
Steve grew up in San Jose in St. Martin of Tours Parish. He graduated from Santa Clara University in 1989. He is a current member and past chair of Santa Clara's Accounting Advisory Board. Steve also serves on the Finance Committee for the Catholic Community Foundation of Santa Clara County, is a Caritas member and speaker for Catholic Charities of Santa Clara County, and has served in various leadership positions within his Parish for the past 20 years. He lives in Almaden with his wife Elisa and their three daughters, and they have been active members in Holy Spirit Parish since 2005.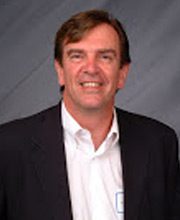 Jerome A. Bellotti, CPA
Jerome A. Bellotti and Associates
Jerry is a long-term resident of Santa Clara County. He is a Certified Public Accountant and holds a Bachelor of Science and Commerce degree from Santa Clara University. In 1998, he founded Jerome A. Bellotti and Associates, a public accounting practice located in Los Gatos. Jerry has successfully represented clients before the IRS and Franchise Tax Board at both district and appeals levels. He has worked with attorneys and law firms as a consultant and an expert witness regarding accounting, auditing, and tax matters. Further specialties include income and estate planning for individuals.
He is an active community member, with previous positions as Chairman and Board member of Santa Clara University's Accounting department. Jerry serves as Board member of Hope Rehabilitation Services (former Chairman) and Board member of Housing for Independent People (former President)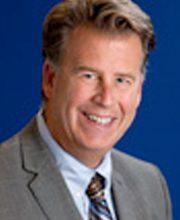 James P. Cashman, Secretary
Attorney, Berliner Cohen
Mr. Cashman represents a wide variety of families and individuals in estate planning matters, including wills, living trusts, insurance trusts, complex trusts, educational trusts, charitable trusts, family partnerships, foundations and probate and estate administration matters. From 2008 through 2013, Mr. Cashman was recognized as a Northern California Super Lawyer by Law & Politics in Estate Planning and Probate.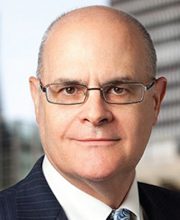 Tom Crotty
Managing Director, Financial Administration
Tom brings more than 40 years of business, accounting and entrepreneurial experience to his role as the Managing Director of Financial Administration in Ascent's San Francisco office.
After Tom's career as a Senior Audit Manager with KPMG he has served as a Controller, CFO, COO, Executive Vice President and President in such companies as The Carl N. Swenson Company (construction/real estate development), Medallion Mortgage Company, Inside Source, Inc., (distribution), CBIZ/MHM (national CPA firm) and Montgomery Professionals (financial and accounting services).
Tom's non-profit and for profit board experience includes being the former Chair of the Board of Trustees for Montalvo Arts Center where he is currently a trustee and chair of the finance and compensation committees. Tom is also the former President of the Board for Catholic Charities of Santa Clara County where he remains on the Audit Committee and Social Enterprise Committee. Tom also currently serves on the Board of Directors for Jenson Holdings, Inc.
Tom is a Certified Public Accountant and earned his bachelor's degree from Santa Clara University and an M.B.A. from Anderson's Graduate School of Management at UCLA.
Douglas C. Hansen
Office Tax Managing Partner
Doug is the Office Tax Managing Partner of the Deloitte Silicon Valley practice. He has over 25 years of experience in public accounting, serving clients in Deloitte's offices in Dayton, Pittsburgh and San Jose, as well as the practice in upstate NY. His diversified tax experience has been spent serving companies from the emerging growth company phase to large publicly traded multinational clients in the technology space since relocating to San Jose in 2008.
Doug graduated from Miami University, Oxford, Ohio with a Bachelor of Science in Business, Major Accountancy. Doug is a licensed CPA in California and Ohio. He is a member of the AICPA, the California Society of CPA's and the Ohio Society of CPA's.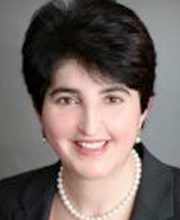 Bertha Minnihan, CPA
Partner, Moss Adams' Employee Benefit Plan Audit Group
Bertha has been in public accounting since 1995 and serves as the National Practice Leader for Moss Adams' Employee Benefit Plan Audit Group. She has extensive experience directing all phases of audits for a variety of benefit plans including 401(k), 403(b), pension, employee stock ownership, and health and welfare benefit plans. She has also worked with a number of 11-k clients. Her ERISA expertise includes the specialized knowledge required for audits, Form 5500s and related filings. Bertha provides various consulting services related to the ERISA industry nationwide and dedicates her time to staying on top of the Department of Labor requirements while they are still in the proposal and discussion stage.
Bertha has been named by the Silicon Valley Business Journal as one of the Women of Influence in Silicon Valley and the San Francisco Business Times' Most Influential Women in Bay Area Business. She currently serves on the AICPA's Employee Benefit Plans Expert Panel, and has previously served on the AICPA Employee Benefit Plan Audit Quality Center's Executive Committee, chaired the annual national AICPA Benefit Plan conference for several years, and served on the AICPA's Technical Standards Subcommittee, which assists with the Department of Labor's review of ERISA audits and auditors. She is frequently called upon to speak at local and national organization events dedicated to the Benefit Plan Audit specialty and her acumen is widely recognized by many of the third party administrators, trustees and investment custodians utilized by companies in Silicon Valley and beyond.
Patrick J. O'Malley III
Chief Financial Officer, Avaya
Patrick O'Malley is a seasoned executive with years of experience at Seagate Technology and is now the CFO at Avaya. He held various executive roles for the last 20 years, including Executive Vice President, Adviser to the CEO, and Chief Financial Officer at Seagate Technology, Board Member and Audit Committee Chair at E2Open in Foster City, and Advisory Board member at University of Notre Dame. Patrick serves on the Catholic Community Foundation's Investment Committee. He is an active member of Saint Christopher Parish and uses his free time to mentor students and host college students in his home.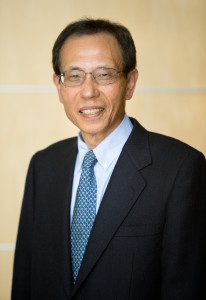 C.S. Park
Board Member at Seagate Technology and DLA Piper
Currently, C.S. is one of the independent board members of Seagate Technology and he serves as a member of Global Board of DLA Piper, a global law firm. He is also Senior Advisor to The Boston Consulting Group. C.S. is the current Board Chair of Silicon Valley Community Foundation where he has been a board member since 2008 and whose term ends in December 2016. He is also a member of Advisory Board of Markkula Center for Applied Ethics, Santa Clara University.
Previously, C.S. was Chairman and CEO of Maxtor Corporation, a leading storage company until Seagate acquired it in 2006. Also he served as Chairman and CEO of Hynix Semiconductor, a leading semiconductor memory manufacturer based in Korea, and Managing Director of H&Q Asia Pacific, a private equity firm. He also served for a number of corporate and non-profit boards including Computer Sciences Corporation and American Leadership Forum (Silicon Valley).
C.S. has a passion for education. He is an Advisory board member of ALearn and Silicon Valley Education Foundation. He is an investor and board member of Viridis Learning, a startup to help community college students build their career paths and enter the middle-skill workforce.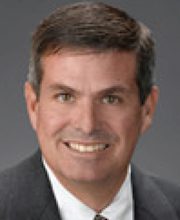 John M. Sobrato
CEO
John Michael Sobrato has been involved with the family owned Sobrato Organization for over 30 years. As CEO, he sets the strategic direction for the firm's 7.5 million square foot commercial portfolio in the Bay Area, 7,500 unit residential portfolio in the western states and global portfolio of marketable securities. John has two grown sons and is very involved in the local community, concurrently serving as Co-Chair of the capital campaign for the California Province of the Jesuits. Mr. Sobrato is also a member of the Board of Trustees of Santa Clara University, and the Sobrato Family Foundation. He has also served as a past chair of the board of the Silicon Valley Community Foundation, KTEH Public Television, Catholic Charities of San Jose, the San Jose Repertory Theater, Charities Housing Development Corporation, Bellarmine College Preparatory and the Fellows and the Regents of Santa Clara University.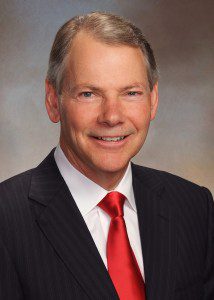 Raymond J. Triplett
President & CEO, Triplett Financial & Insurance Services LLC
Ray is a lifelong resident of Santa Clara County. He attended St. Mary's Los Gatos, Bellarmine College Preparatory, and Santa Clara University where he graduated in 1977 with honors.
He holds the professional designations of Certified Financial Planner, Chartered Life Underwriter, and Chartered Financial Consultant.
Ray is the President and CEO of Triplett Financial & Insurance Services, LLC, a firm founded by his father in 1953. During his 40 year career, Ray has helped some of California's leading families and their businesses plan for the transfer of wealth and their personal values across multiple generations. Ray and his firm specialize in designing, implementing, and managing large life insurance and guaranteed income portfolios. He is a nationally recognized expert on these subjects and has spoken on these at numerous
educational seminars around the country.
Ray is a past president of the San Jose Chapter of the Society of Financial Services Professionals, past president of the Santa Clara County Estate Planning Council and a member of the Association for Advanced Life Underwriting in Washington, DC.
Ray lives in Silicon Valley with his wife Susan and is very active in the community. He has served as a consultant and board member for several Bay Area organizations, including Bellarmine College Preparatory, Santa Clara University, Catholic Charities of Santa Clara County, (where he served as the 2012-2014 President of the Board) and most recently, The Catholic Community Foundation of Santa Clara County.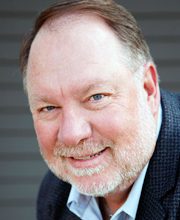 Patrick J. Waite, Treasurer
Retired Corporate Executive and Community Volunteer
Mr. Waite obtained a B.S. in Economics from Northern Illinois University, and an M.B.A. from the Atkinson Graduate School of Management at Willamette University in Salem, Oregon. His career encompassed finance positions at a variety of Silicon Valley high technology companies, including Memorex Corporation, Tandem Computers and Lam Research. He last served as Vice President, Finance at Seagate Technology.
In addition to the Catholic Community Foundation, Pat shares his financial and management experience with several other community organizations. He currently serves on the board of directors of Catholic Charities of Santa Clara County, the board of directors of TransAccess, and the Willamette University Board of Trustees. Pat also chairs the finance committee at the St. Francis of Assisi Catholic Community and serves on the board of directors of Going Evergreen, a local "clean tech" initiative.
Pat and his wife, Ginny, married in 1981, and have lived in San Jose since 1984. They are involved members at St. Francis of Assisi, where they have served in several ministries. Pat is currently the finance chair for the parish. Their two children attend college; their daughter at the University of Nevada in Reno, and their son at the University of San Francisco.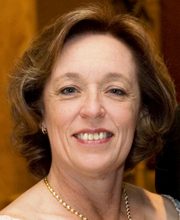 Charmaine Warmenhoven, Chair
Community Volunteer
Charmaine Warmenhoven received a B.A. in Psychology from Princeton University and an M.A. in Special Education from Teachers College, Columbia University.
Ms. Warmenhoven has spent a 25-year career as a teacher and administrator in Special Education and Disability Ministry. From 1988 through 2001, she was Associate Director of Special Ministries at the Diocese of San Jose. Her work at the Diocese centered on people with disabilities. The ministry assists parishes in the inclusion of people with disabilities into all aspects of parish life. She helped parishes develop catechetical programs for children with disabilities. And her work in Deaf Ministry provided catechesis in sign language for deaf children and adults. Ms. Warmenhoven also assisted in the development of parish-based Pastoral Ministry programs, providing training for Ministers to the Sick and Bereaved. Prior to her work for the Diocese, Ms. Warmenhoven taught in special education classrooms in public and private settings and was the Director of the Scott Parker School for Special Needs students in Henderson, North Carolina.
Ms. Warmenhoven is very active in the community. She is a member of the Implementation Fund Grant Committee for the Diocese of San Jose; a committee member of the Campaign Advisory Committee; a member of Bishop's Circle of Excellence and Caritas; Board member of Villa Montalvo; Board member of St. Francis High School and Presentation Retreat Center. Other affiliations include Catholic Charities, Knights of Saint John, the American Cancer Society and the Tech Museum of Innovation. Ms. Warmenhoven and her husband Dan were presented as Laureates at the Junior Achievement Hall of Fame on March 30, 2004.
Ms. Warmenhoven and her husband, Dan, have two children, Eric and Laura. They are members of Sacred Heart Parish in Saratoga.